5 tags
"I did not know in what city I was or whether I had a room somewhere or what I..."
– The Notebooks of Malte Laurids Brigge | Rainer Maria Rilke
1 tag
3 tags
21st Century Tuesday by Kathy Hepinstall
My Iphone wakes up before I do, nudging my face like a cat. Seratonin-boosting sunlight pours out of a screen set on "medium." A drop of blood red appears at the top of my Facebook page. I am liked. Kim Jong Un's finger presses the button on my coffee maker. I hear his disembodied voice say take that, America. My mini cooper lights up as I approach, like my grandmother used to do. My...
4 tags
"I have to go now, but I can't seem to make myself leave. The whole day..."
– Please look after mother by Shin Kyung-Sook
"The word "translation" comes, etymologically, from the Latin for "bearing..."
– Salman Rushdie, from Imaginary Homelands: Essays and Criticism 1981-1991 (via asymptotejournal)
1 tag
Is Taylor Swift a Feminist? A Poem in Links by...
Is Taylor Swift a feminist? Is Hillary Clinton a feminist? Is Bill Clinton a feminist? Is Carrie Bradshaw a feminist? Is Beyonce a feminist? Is Doris Lessing a feminist? Is Dr. Phil a feminist? Is Obama a feminist? Is God a feminist? Is Siri a feminist? Is Sarah Palin a feminist? Is Tina Fey a feminist? Was Helen Gurley Brown a feminist? Is Blair Waldorf a feminist? Is...
4 tags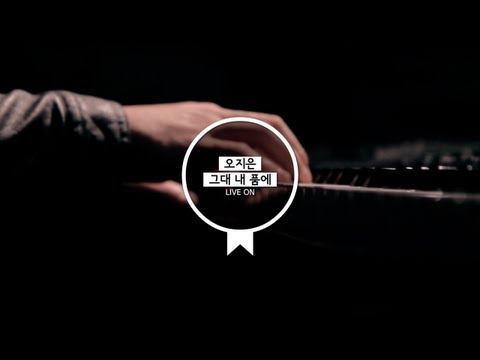 4 tags
"Mom made a point of saying all this in public, on the air, as if it were just..."
– Ingrid Betancourt | Even Silence Has an End
5 tags
"See, our trees stand and the houses we live in endure. Only we, we alone drift..."
– The Second Elegy | Rainer Maria Rilke
3 tags
Beautiful Life |丁可 You see, birds in the sky...
2 tags
4 tags
"You always felt destined for stardom of one kind or another. But the fear that..."
– Say Her Name | Francisco Goldman
2 tags
1 tag
1 tag
fuckyeahmusicalscores: The Falling Orchestra-Max...
4 tags
"you provided a helpful 'factsheet' full of personal details your favourite..."
– excerpt from Finally Rich by Sam Riviere
5 tags
"Consider incompleteness as a verb. Every verb has a tense, it must take place in..."
– Anne Carson in 'Mimnermos and the Motions of Hedonism' from 'Plainwater: Essays and Poetry'
Arthur Schopenhauer On Reading and Books →
youmightfindyourself: When we read, another person thinks for us: we merely repeat his mental process. It is the same as the pupil, in learning to write, following with his pen the lines that have been pencilled by the teacher. Accordingly, in reading, the work of thinking is, for the greater part, done for us. This is why we are consciously relieved when we turn to reading after being occupied...
LINE BREAKS & OTHER VIOLENT CRIMES: "They said... →
ecantwell: They said today would be partly cloudy: I'd like to see the other part: this part is clearly apparent, which is to say, cloudy: alas, that ever flakes were snow: the effect of lake effect snow is in dawn's early light about five inches, the plows not out, the birds not singing, the muffled…
1 tag
3 tags
"And in anticipation of the future I tossed my hair at every opportunity."
– The Misfortunes of Sofia | Clarice Lispector
1 tag
3 tags
3 tags
Excerpt from James Tate's 'Success Comes to Cow...
he sails downstream like a young man with a destination. I swim toward shore as fast as my boots will allow; as always, neglecting to drown.
1 tag
3 tags
In the Year the Hero Becomes a Fixture of His...
lunch-poems: by Wendy Xu Between loss and sabbatical, spring         thick of ivy snakes a juniper tree. I intended         not less than six ways of writing you, careful,         face turned down into a book of psalms.         Night opens to quiet symmetry where I will sleep when you sleep         next to me. Instructions we parse, small nations flower in         your mouth. You...
3 tags
Bird | 丁可
4 tags
"We should also attend to things like these, observing that even the incidental..."
– Meditations by Marcus Aurelius (Book 3)
lesbeauxorganismes: On the nature of daylight -...
A Book Lover's Guide to Reading and Walking at the... →
youmightfindyourself: I stand up. I start walking. I'm still reading. My secondary senses go into overdrive to keep me on track (you know, like Daredevil). My mind divides: I'm both here and not-here, in the reality and in the fiction at the same time. The world scrolls by around the edges of the page, the margins outside the margins—furniture, stairs, pets, children. I keep a weather eye on all...
5 tags
Currently Reading
Preoccupations: Things Artists Do Anyway: 111 Artists Reveal Their Obsessions // Ed. Cornelia Erdmann and Michael Lee Hong Hwee Almost 3/4 through. Say Her Name // Francisco Goldman Near to half way (half hearted.) The Possessed // Elif Batuman Just finished, in one day…really enjoyed it.
4 tags
"The snow falls, not in order to cover the hill, but in order that the beast can..."
– Croatian proverb
1 tag
1 tag
1 tag
"The breaking of a wave cannot explain the whole sea."
– Vladimir Nabokov (via pujori)
3 tags
3 tags
3 tags
4 tags
"Old men's ears are like empty shells, incessantly washed and filled with..."
– Thirst for Love - Yukio Mishima
4 tags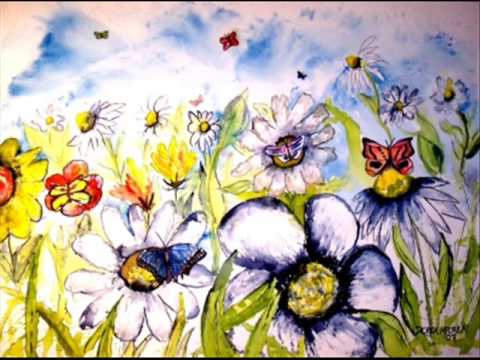 3 tags